Wildertec™ Kevlar® Body Panels
Protect your people and
equipment with high-performance materials.
Wildertec™ Kevlar® Body Panels
Wildertec Body Panels are stronger than aluminum – and more than 50% lighter. Comprised of a multi-layer Kevlar weave encased in aircraft-grade epoxy resin, Wildertec Panels are designed to protect passengers, vehicle and cargo from dents and punctures while increasing fuel efficiency.
Front, inner, and outer fender and bumper valence panels
Box side and inner fender panels
Aircraft-grade epoxy resin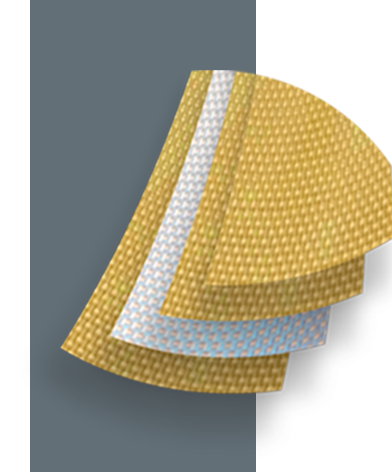 Composite Design for Maximum Protection
Stands up to punishment with ease.
Wildertec Body Panels consist of a 3-layer composite that improves durability. One layer of tight-weave fiberglass between two layers of Kevlar equals peace of mind.
8 Different Panels to Guard from Every Angle
Didn't notice that branch to your right? What you can't see… can't cause damage anymore.
Wildertec Body Panels are available for 2019 and 2020 Ford F-150's in 8 different body parts to protect the most critical areas of the vehicle from damage:
• Box side panel
• Box inner fender panel
• Front, inner, and outer fender panel
• Bumper valence panel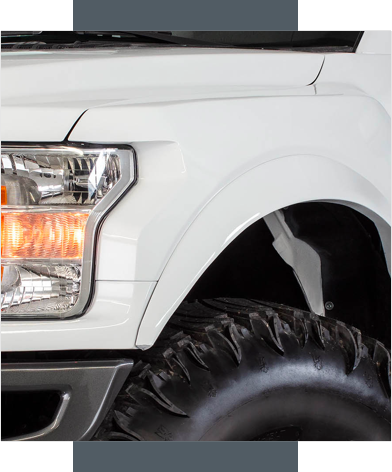 Outfit your vehicle with the next generation of 4×4 wilderness equipment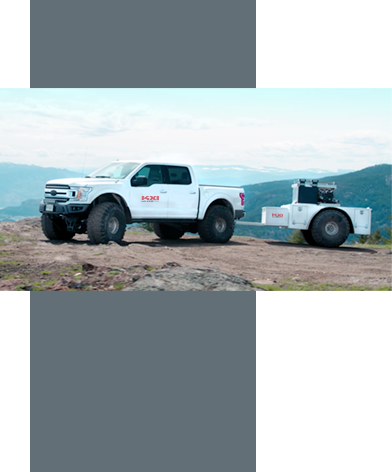 Built on the Wildertec
Suspension System
Taking the guesswork out of wilderness travel.
The Wildertec Suspension System is KXI's flagship product. Designed to reduce the risk of rollovers, our Wildertec Suspension provides more traction, more maneuverability, and a smoother ride – plus a few other added features that make work faster, easier, safer and more environmentally sustainable.
Learn more about
Wildertec Suspension
Wildertec™ Products by KXI
Built to perform.
On any terrain.
Built for wilderness terrain, the KXI Wildertec trailer can carry up to 3,500 lbs per axle while minimizing ground disturbance.
Our proprietary triple-sidewall tire design gives maximum traction while leaving minimal impact on fragile terrain. Navigate snow, ice, and mud while creating less ground pressure than a walking adult.
Rethinking Wilderness Accessibility?
Environmental Sustainability
As we understand that robust and dependable transportation in remote areas can be life-giving, KXI has taken precautions to ensure our vehicles, their accessories, and their use are as sustainable as possible.
KXI is at the early stages of developing an Indigenous Strategy to support British Columbia's Declaration on the Rights of Indigenous Peoples, Canada's government's Truth and Reconciliation Commission "Calls to Action", and the United Nations Declaration on the Rights of Indigenous Peoples.
Employee Health & Welfare
KXI employees are our most valuable resource. We endeavour to create an environment built on mutual respect that is free from discrimination, violence or harassment.
Our economy requires the movement of people and goods. At KXI, we are committed to ensuring wilderness workers and their equipment get to their destination as safely and efficiently as possible.