Makes light work of hauling heavy equipment.
Designed to go anywhere the KXI™ Suspension-equipped vehicle can take you as well as any other tow vehicle

Includes 100L backup fuel tank complete with dedicated pump & nozzle

Features KXI™ Wildertec™ tires and beadlock aluminum wheels
Carry >2,000 lb of additional cargo or equipment through even the most rugged terrain
Navigating dangerous terrain is difficult enough when transporting people. Add thousands of pounds of equipment and the risk of damage, rollover, equipment loss, and ecological harm grows exponentially.
The KXI™ Wildertec™ Trailer, featuring KXI™ Suspension, comes standard with a 3,500-lb axle rating. Haul any payload with confidence and maximum efficiency.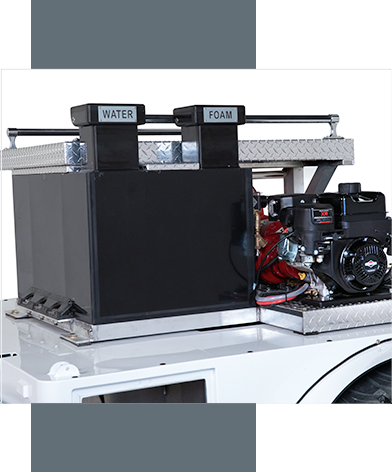 Take your equipment further than even before
Integrates with your existing fleet pick-ups or KXI vehicle
KXI-converted vehicles cause less ground disturbance than a human walking over the same terrain.
1600lb trailer with 3500lb axel rating
100L backup fuel tank with gas nozzle
200L of key-secured and weather-proof storage compartments
Available with initial attack wildfire suppression equipment or clean energy generator
Outfit your trailer with custom equipment. Thanks to partnerships with our suppliers, you can outfit your KXI™ Wildertec™ Trailer with initial attack wildfire suppression equipment, a clean energy generator and more.
Wildfire equipment and generator are available by special order – contact us for more information.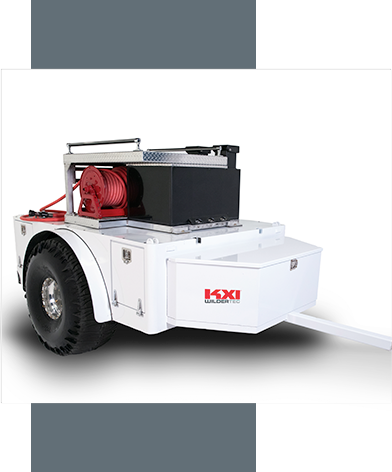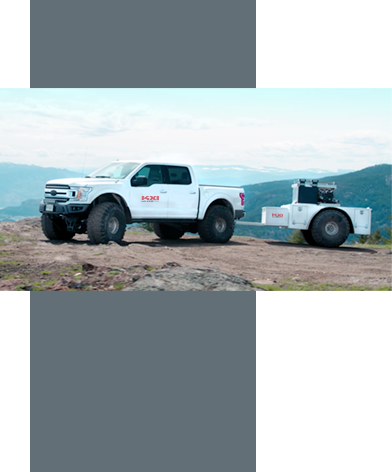 Built on the KXI™
Suspension System
Taking the guesswork out of wilderness travel.
The KXI™ Suspension System is KIQ X Industries' flagship product. Designed to reduce the risk of rollovers, KXI Suspension provides more traction, more maneuverability, and a smoother ride – plus a few other added features that make work faster, easier, safer and more environmentally sustainable.
Learn more about
KXI Suspension technology
Built to perform.
On any terrain.
Outfit your fleet with
the next generation
of 4×4 equipment.
Environmental Sustainability
As we understand that robust and dependable transportation in remote areas can be life-giving, KIQ X Industries has taken precautions to ensure our vehicles, their accessories, and their use are as sustainable as possible.
KIQ X Industries is at the early stages of developing an Indigenous Strategy to support British Columbia's Declaration on the Rights of Indigenous Peoples, Canada's government's Truth and Reconciliation Commission "Calls to Action", and the United Nations Declaration on the Rights of Indigenous Peoples.
Employee Health & Welfare
KIQ X Industries employees are our most valuable resource. We endeavour to create an environment built on mutual respect that is free from discrimination, violence or harassment.
Our economy requires the movement of people and goods. At KIQ X Industries, we are committed to ensuring wilderness workers and their equipment get to their destination as safely and efficiently as possible.