KXI™ Wildertec™ Built to perform. On any terrain.
Road To No Road™.
An environmentally-responsible,
wilderness 4×4 technology
custom-designed to keep workers
safe and efficient.
Designed for sensitive environments
Wildertec-equipped vehicles by KXI cause less ground disturbance than a human walking over the same terrain.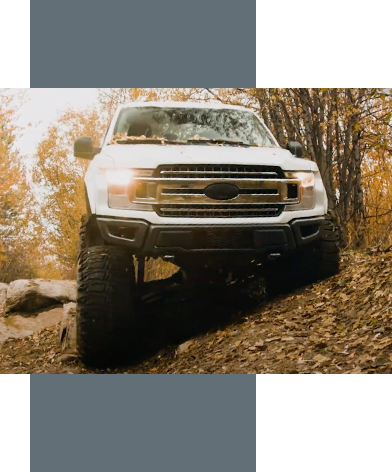 Advanced vehicle suspension engineered for commercial and public service use
Go anywhere the job takes you. 
Great workers deserve great tools. The wilderness duty Wildertec™ Suspension System gives drivers of all driving levels more control in the most challenging conditions – so they can get the job done and get home safe. More traction, better maneuverability, and improved weight distribution mean your workers can do their best work with minimal environmental impact.
Learn more about
Wildertec Suspension
Overall weight: 5,700 lbs (2,585kg)
Resting vehicle height: 79" (2.0m)
Tailgate load height: 36" (91.4cm)
Wheelbase: 146" (3.7m)
Track width: 72.75" (1.85m)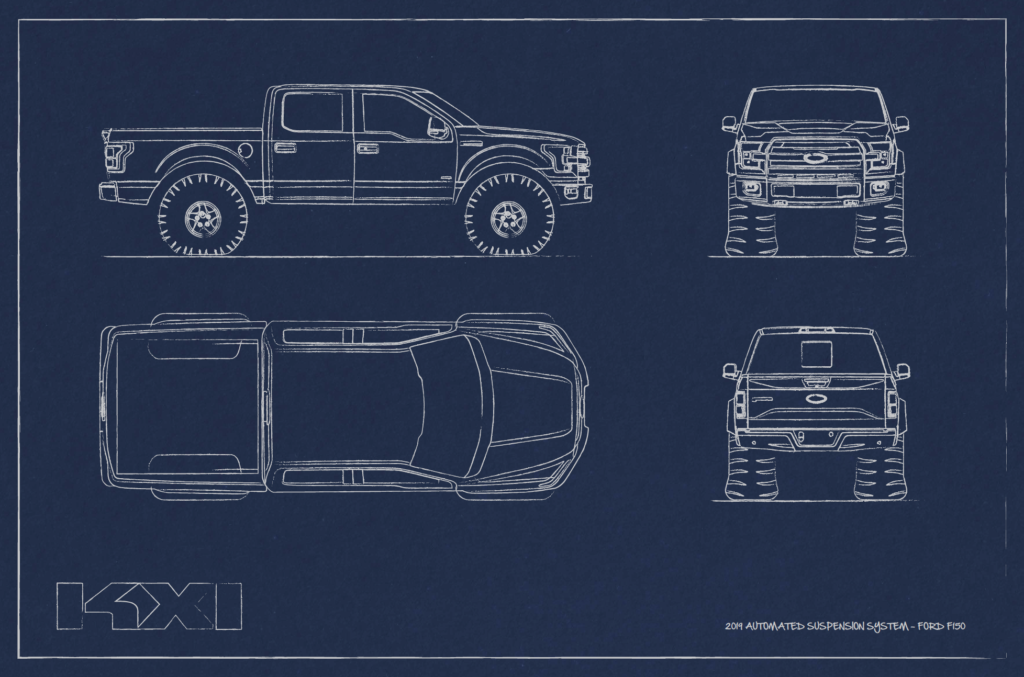 Other Wildertec™ Products
Built to perform.
On any terrain.
Built for wilderness terrain, the Wildertec™ cargo trailer can carry up to 3,500 lbs per axle while minimizing ground disturbance.
Wildertec™ Body Panels are comprised of a 3-layer Kevlar® weave encased in aircraft-grade epoxy resin. 
True every-terrain-capability using triple-sidewall bias tire design for maximum traction with minimal impact on fragile terrain, snow, ice, and mud while creating less ground pressure than a walking adult.

Accessibility. Like Never Before.
Go where few others can. Learn how Wildertec products enable your fleet to reach places usually only accessible by helicopter – at a fraction of the cost and minimal environmental impact.

Safe. Tested. Sustainable.
Discover how Wildertec products offer government employees more safety and control even in remote locations while eliminating redundant ATV vehicle costs.

Indigenous & Remote Communities
Your partner on the land.
KIQ X Industries (KXI) designs our products for the safety and efficiency of the guardians of the wilderness. Learn about our environmental and public service advantages.
KXI is proud to partner with indigenous and remote communities across North America.
KIQ X Industries acknowledges that its headquarters is situated on the traditional unceded territory of the Syilx/Okanagan people.
Environmental Sustainability
As we understand that robust and dependable transportation in remote areas can be life-giving, KXI has taken precautions to ensure our vehicles, their accessories, and their use are as sustainable as possible.
KXI is at the early stages of developing an Indigenous Strategy to support British Columbia's Declaration on the Rights of Indigenous Peoples, Canada's government's Truth and Reconciliation Commission "Calls to Action", and the United Nations Declaration on the Rights of Indigenous Peoples.
Employee Health & Welfare
KXI employees are our most valuable resource. We endeavour to create an environment built on mutual respect that is free from discrimination, violence or harassment.
Our economy requires the movement of people and goods. At KXI, we are committed to ensuring wilderness workers and their equipment get to their destination as safely and efficiently as possible.