Durable high-flotation tires with outstanding low PSI performance.
Authentic every-terrain-capability using triple-sidewall bias tire design for maximum traction with minimal impact on fragile terrain, snow, ice, and mud while creating less ground pressure than a walking adult.
Designed to work with the Wildertec™ Suspension System
Control your traction and weight distribution from the cab
Low-PSI & high-flotation creates a smaller environmental impact
TrXus STS (Triple Stage Sidewall) Radial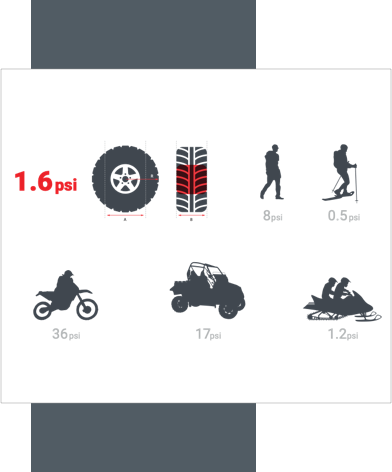 Tires That Know How to Tread Lightly
Low-PSI flotation creates a smaller environmental impact.
Wildertec Tires provide the unique ability to perform effectively at a broad range of operating pounds per square inch (psi) levels. Tread designed for rubber 'hook up' that does not spray loose terrain behind the vehicle. Travel through sensitive ecosystems like marshland without damaging the environment.
TIRE SPECIFICATIONS
• Tire Size: 21/44-15LT Tread width: 15.2"
• Three Stage Sidewall with bias layering for maximum puncture guard
• Maximum operating pressure 25 psi
Wildertec Tires are compatible with the Wildertec™ Wheel, the 14" superlite milled aluminum beadlock wheels that come standard on the Wildertec Suspension System. Wheels not available separately.
A Smooth Ride on Any Terrain
Control your traction and weight distribution from the cab.
Steep slopes, uneven payloads, and muddy roads can't slow you down. Change the spring rate, tire pressure, and axle orientation directly from the driver's seat with the onboard controller. Wildertec tires, combined with Wildertec Suspension, provide traction in mud, ice, snow, muskeg, and more.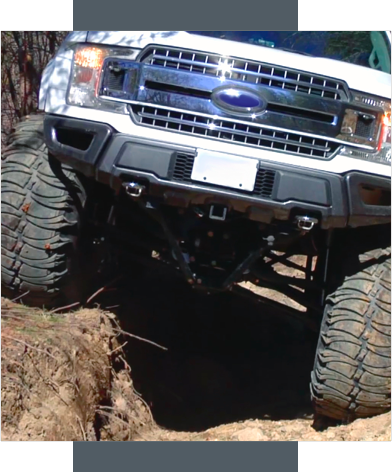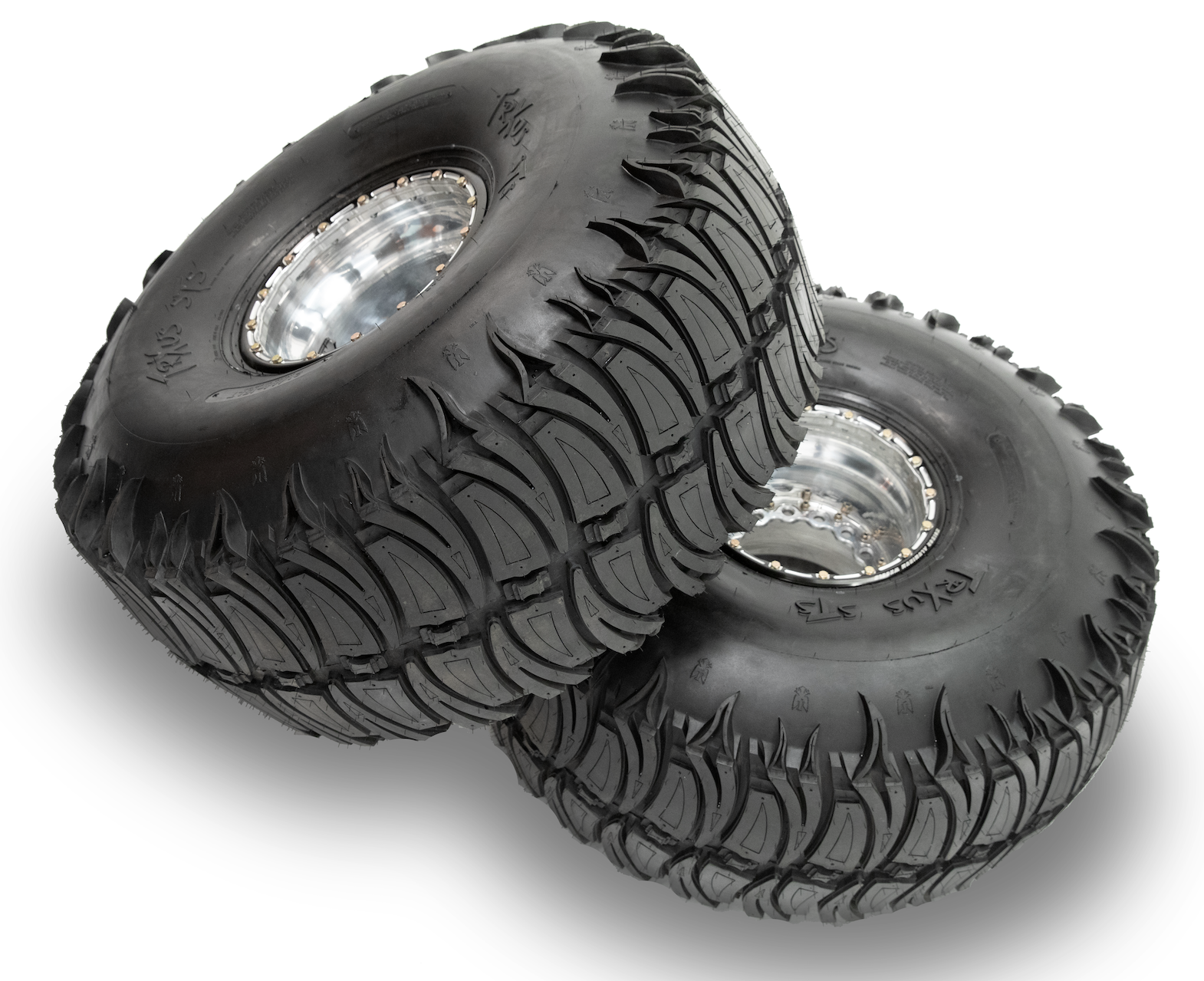 Ensuring zero compromise.
Based on experience of at least 30 types of off-road Wildertec Tires, over the past 25 years, the Wildertec tires provide the greatest versatility in complex and mixed terrain. They also produce unprecedented traction performance especially when situated atop terrain (not in or under) as is the case with an extreme flotation vehicle equipped with KXI Suspension.
This off-road performance does not compromise on-road capabilities, with modest rumble noise and superb balancing, tested at speeds in excess of 120 kph. The three stage sidewall protection and bias layering offers critical piece of mind in the wilderness where a sidewall puncture could cause major delays and inconvenience.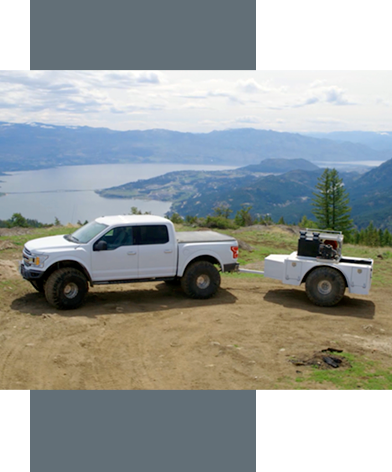 Built for the Wildertec Suspension System
Taking the guesswork out of wilderness travel.
The Wildertec Suspension System is KXI's flagship product. Designed to reduce the risk of rollovers, Wildertec Suspension provides more traction, more maneuverability, and a smoother ride – plus a few other added features that make work faster, easier, safer and more environmentally sustainable.
Learn more about
Wildertec Suspension
Wildertec™ Products by KXI
Built to perform.
On any terrain.
Built for wilderness terrain, the Wildertec Trailer
can carry up to 3,500 lbs per axle while minimizing ground disturbance.
Wildertec Body Panels are stronger than aluminum and
up to 80% lighter. Comprised of a 4-layer Kevlar weave
encased in aircraft-grade epoxy resin, KXI Panels are
designed to protect passengers and cargo from
dents and punctures while increasing fuel efficiency.
Outfit your fleet with
the next generation
of 4×4 Wildertec
equipment.
Environmental Sustainability
As we understand that robust and dependable transportation in remote areas can be life-giving, KXI has taken precautions to ensure our vehicles, their accessories, and their use are as sustainable as possible.
KXI is at the early stages of developing an Indigenous Strategy to support British Columbia's Declaration on the Rights of Indigenous Peoples, Canada's government's Truth and Reconciliation Commission "Calls to Action", and the United Nations Declaration on the Rights of Indigenous Peoples.
Employee Health & Welfare
KXI employees are our most valuable resource. We endeavour to create an environment built on mutual respect that is free from discrimination, violence or harassment.
Our economy requires the movement of people and goods. At KXI, we are committed to ensuring wilderness workers and their equipment get to their destination as safely and efficiently as possible.